NüPOINT's Meredith Ford (R) with Tucson Ad Fed Board Member Adrienne Robertson. Award was for Cox Communications Tucson Connected campaign
An important component to great marketing is a multi or cross-cultural approach to communication in business.
This involves recognizing the differences in cultures and reflecting those distinctions to more effectively and genuinely communicate with an audience. Cultural factors can include everything from language and traditions to values, styles of living or religion.
Why does multicultural marketing make a difference? There are many benefits:
Better understanding of consumers and what matters to them
More effective cross-cultural communication with those consumers so the marketing is more likely to be noticed positively
Competitive advantage for businesses over rivals who are not making the effort to do multicultural marketing
The American Advertising Federation (AAF) has recognized the importance of this and since 2014 has awarded national Mosaic Awards for marketing that amplifies underrepresented communities with depth and authenticity. Local AAF chapters AAF award their own Mosaic awards as part of their ADDYs.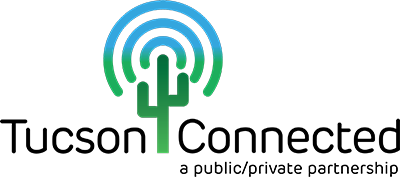 NüPOINT is proud to have recently received the Mosaic ADDY Award from AAF Tucson, in only the second time the award has been presented by the chapter. NüPOINT developed and executed the Tucson Connected campaign with Cox Communications, a long-time client, to bring high-speed internet to Southern Arizona residents with limited funds, who most needed this service to support work and education from home. Planning for the effort began in 2021 and the campaign launched in early 2022.
Created from a public-private partnership, Tucson Connected unified a number of entities with a stake in increasing digital equity and addressing barriers to internet adoption. The coalition first identified local stakeholders with barriers to internet access to be able to connect them with service providers and financial support from the 2021 Emergency Broadband Benefit program (now the Affordable Connectivity Program).
This included families with children who need the internet for school, work-age adults seeking employment, and older adults wanting to connect to their families and the world. The effort also offered "how to" support for people just learning about the technology.
The Tucson Connected partnership, led by Cox, includes multiple service providers along with 20 private and public groups, including the city of Tucson, Pima County, San Miguel High School and Boys & Girls Clubs. Important allies in the outreach were the local library systems.
Tucson Connected united groups focused on all aspects of economic, educational and cultural development as a tangible way to get them engaged and frame the outreach that a connected community is an economically successful community.
NüPOINT led brand development, strategic planning and implementation of the bilingual Tucson Connected marketing campaign. We began with a name and logo that was easily understood in both English and Spanish. We then gave careful consideration on how best to reach target audiences, seeking platforms and opportunities that aligned with the places, communication methods and activities they already participated in. For example, we utilized bus shelter advertising knowing that many of our target users rely on public transportation. We also created flyers, attended community events and ran 30-second radio spots. A unique component of this campaign was the understanding that while some of this demographic may not have a computer or at-home internet service, many low-income households have cell phones with access to the internet. As such, a website was created; however, we did not pursue digital advertising.
Developing a campaign that embraces cross-cultural communication, diversity, equality and inclusion means more than pretty pictures and words. Part of what made the Tucson Connected campaign so successful was connecting organizations and individuals most respected by all members of the community. NüPOINT's understanding of the community and its influencers, and then recruiting them to help, played a significant role in the effectiveness.